Products
Contact us
Shandong Gangda International Trading Co.,Ltd
Tel:+86-0543- 4826002
+86-0543- 4826015
Fax:+86-0543- 4826015
Email:dorinecoke@gdcoke.com
lisacoke@gdcoke.com
Address:South of East End of Huixian First Road,Zouping Economic and Technological Development Zone,Binzhou,Shandong.

BLACK SILICON CARBIDE with metallic luster, molecular formula is SIC, SIC content is 98.5%. Its toughness is higher than Green Silicon Carbide, which is made of sand silica and anthracite.
After high temperature smelting in the resistance furnace, the material shape is black opaque body, hexagonal crystal, MOHS hardness is 9.15-9.5 which is just a bit lower than Diamond and Boron Carbide.
High mechanical strength, Chemical stability, High thermal conductivity, Small coefficient of thermal expansion, Good wear resistance, has certain electrical and thermal conductivity.

/APPLICATION :
Black Silicon Carbide can be used as Abrasives, processing metal and non-metal material of low tensile strength, such as gray cast iron, glass, ceramics, stone, refractories, Metal and so on.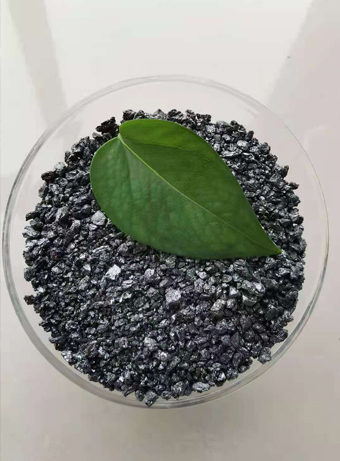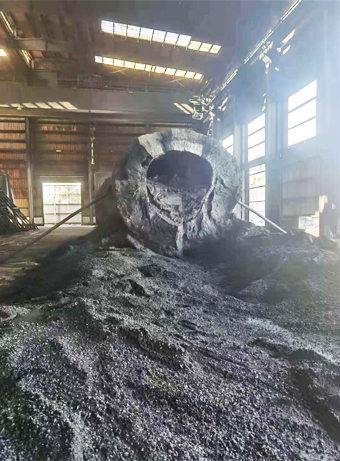 SPECIFICATION:
| | | | | |
| --- | --- | --- | --- | --- |
| Grade/Item | SIC% | F.C % | Fe2O3% | H₂O% |
| First Grade | ≥98% | ≤0.15% | ≤0.25% | 0.5% |
| Second Grade | ≥90% | ≤2% | ≤2% | ≤0.5% |
| Third Grade | ≥78% | ≤3.5% | ≤3.5% | ≤0.5% |