Products
Contact us
Shandong Gangda International Trading Co.,Ltd
Tel:+86-0543- 4826002
+86-0543- 4826015
Fax:+86-0543- 4826015
Email:dorinecoke@gdcoke.com
lisacoke@gdcoke.com
Address:South of East End of Huixian First Road,Zouping Economic and Technological Development Zone,Binzhou,Shandong.

Calcined Anthracite Coal is produced when Taixi Anthracite is calcined under the temperature of 1240℃ in vertical shaft furnaces. It is characterized by low sulfur, low phosphorus, high mecheanical strength, high density, and high calorific value, which is widely used in carbon industry, chemical industry and metallurgical industry etc.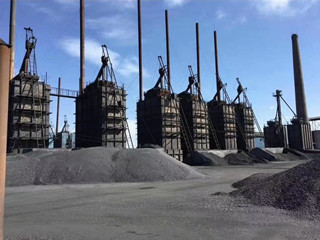 Model No.
Fixed Carbon
(Min)

Sulfur
(Max)

Ash
(Max)

Volatile Matter
(Max)

Moisture
(Max)

N
(Max)
P
(Max)
GD-ZTJ-01
90%
0.3%
8.5%
1.5%
0.5%
0.3%
0.03%
GD-ZTJ-02
92%
0.3%
6.5%
1.5 %
0.5%
0.3%
0.03%
GD-ZTJ-03
93%
0.3%
5.5%
1.5 %
0.5%
0.3%
0.03%
GD-ZTJ-04
94%
0.3%
4.5%
1.5 %
0.5%
0.3%
0.03%
GD-ZTJ-05
95%
0.3%
3.5%
1.5%
0.5%
0.3%
0.03%